༻String of Stardust༺
⋅•⋅⊰∙∘☽✧☾∘∙⊱⋅•⋅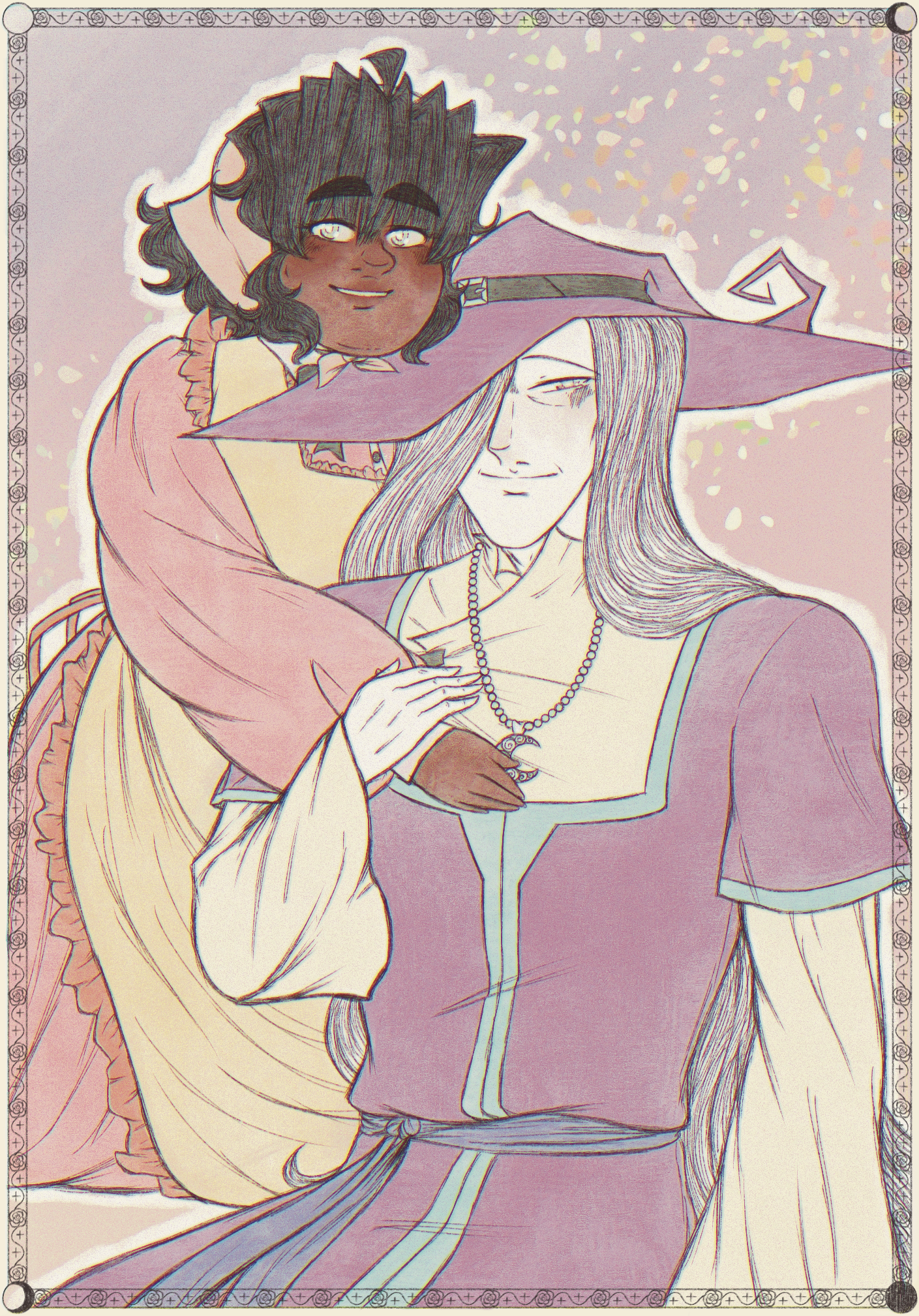 "Will you promise me that we'll meet again? When you're reborn, will you try to find me?"
⋅•⋅⊰∙∘☽✧☾∘∙⊱⋅•⋅
The noblewoman Suzette always dreamed of starting her own bakery, in spite of her social status. After years of enduring abuse in a loveless marriage, she at last calls upon the help of her best friend, the mysterious wanderer Hikaru, to help her find a better life. Together the two embark on a journey across the continent of Soléiâ to Hikaru's long abandoned house, full of valuable paintings that may fund her dream.
Along the way, Hikaru and Suzette struggle against an intolerant society, mischievous fairies, a jealous goddess—and most of all their nightly dreams, memories of a past where they were in love once before, a beautiful life severed much too soon. As they come to accept their love in the present, however, a question looms over their heads...can they ever truly recreate the idyllic life of their dreams? Or will it end in tragedy every time?
⋅•⋅⊰∙∘☽✧☾∘∙⊱⋅•⋅
~Read Online~
⋅•⋅⊰∙∘☽✧☾∘∙⊱⋅•⋅
[0 | 1 | 2 | 3 | 4 | 5 | 6 | 7 | 8 | 9 | 10 | 11 | 12 | 13 | 14 | 15 | 16 | 17 | 18 | 19 | 20 | 21 | 22 | 23 | 24 | 25 | 26 | 27 | 28 | 29 | 30 | 31 | 32 | 33 | 34 | 35 | 36 | 37 | 38 | 39 | 40 | To be continued.]
⋅•⋅⊰∙∘☽✧☾∘∙⊱⋅•⋅
~Purchase~
⋅•⋅⊰∙∘☽✧☾∘∙⊱⋅•⋅