༻Welcome!༺
⋅•⋅⊰∙∘☽✧☾∘∙⊱⋅•⋅
~Newest Chapter: String of Stardust, [Chapter 41].~
~Update June 27th, 2022: Currently doing a major overhaul to the site! Will be elaborated further once finished.~
⋅•⋅⊰∙∘☽✧☾∘∙⊱⋅•⋅
Beloved is a literary shoujo webnovel series following a pair of reincarnating lovers, an imprisoned goddess, and those they hold dear in a long tale spanning hundreds of years to beyond the fall of civilization. Told with lyrical prose and a soft, melancholic atmosphere, the trio of Hikaru, Suzette, and Maiden Moon strive to find their place in a world where they struggle to belong.
Inspired by a myriad of things ranging from vintage shoujo manga, world history, Sound Horizon, Studio Ghibli movies, among other things—this is a passion project which I've worked on, in some form, since early 2010. After nearly a decade of planning, writing, and mentally running in circles later, [String of Stardust] debuted online in 2019, with the first physical volume releasing on October 31st, 2020. The series is currently on the second half of that first installment, String of Stardust.
New chapters of Beloved are presently on hold until late 2022-early 2023, so that I can create a healthy backlog and finally give it the consistent update schedule it deserves. Until then, this website shall still be continually updated with new art and any other extra content which happens to be made.
Please note that, while generally not explicit, Beloved is recommended for readers no younger than 16, as a wide variety of potentially upsetting topics are depicted or discussed. A detailed list of what that entails can be found [here].
And lastly, if you have any thoughts you would like to share, please feel free to leave a message in the [guestbook], email me at [jhrose@beloved.moe], and/or leave a review on Goodreads and Barnes & Noble! Feedback truly does a lot to keep me motivated, and reviews can help other readers find my work, so I sincerely appreciate them both.
⋅•⋅⊰∙∘☽✧☾∘∙⊱⋅•⋅
Beloved is dedicated to my best friend and mother Kim, whose selfless love made me believe a pure, everlasting love could ever exist. Thank you for your endless faith in me, and for the myriad ways you touched this story without ever realizing. I hope this might honor your memory, until we meet again too.
Thank you to my father and brother for encouraging and supporting me, even when life fell apart and I wasn't particularly helpful; and thank you to my dear friends Meg, Mimi, Nikki, and Jon for inspiring me, and the incredible support you've always given me. Special thanks go to Meg and Mimi, for your immense help in developing this work, and lifting me up in my darkest times.
⋅•⋅⊰∙∘☽✧☾∘∙⊱⋅•⋅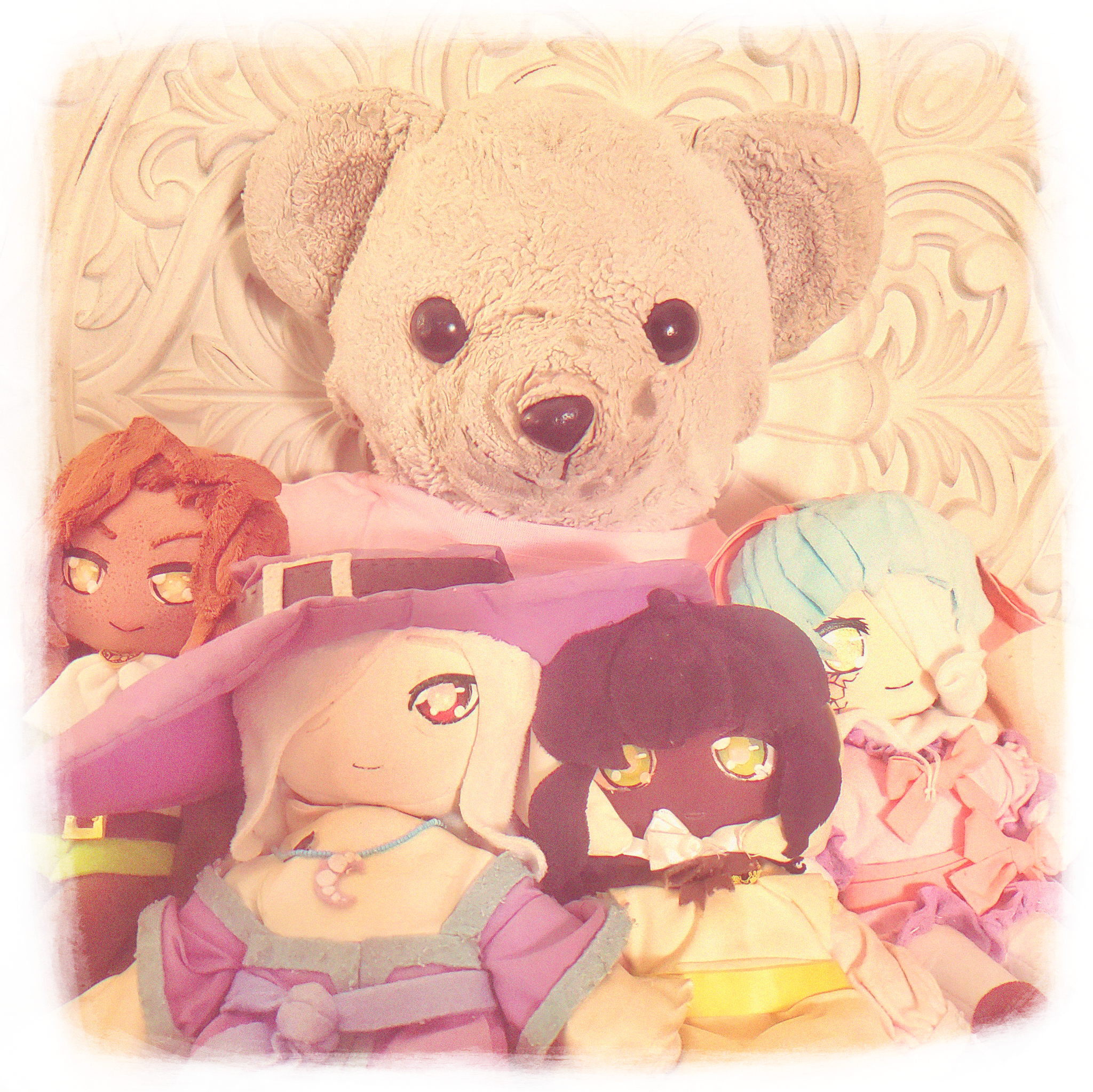 James Henry Rose is an amateur author and artist from the midwestern United States, looking for reasons to keep going in this wild world. As is surely apparent, he tends to be obsessed with anything particularly delicate and cute, offset by an equal fascination with thoroughly tragic stories. In another life he was to be a historian, but for now that too is more a hobbyist pursuit. Aside from these, he's fond of travelling, singing, and playing video games with friends.
If you would like to find him elsewhere, his social media links—as well as his non-Beloved art, among other things—can be found on his website [shoujorose.com].