༻Welcome!༺
⋅•⋅⊰∙∘☽✧☾∘∙⊱⋅•⋅
~Newest Chapter: String of Stardust, Chapter 41~
~Update August 17th, 2022: While some pages need adjustments, for the most part the site revamp is finally complete! The most notable difference is a complete overhaul of the [characters] page, featuring brand new illustrations and even a few new faces—please check it out!
There's also another new announcement: Currently, I'm working on an updated edition of String of Stardust! It will feature new art, as well as various minor changes to the text. I may make String of Stardust public here again afterwards; but, as stated below, due to the personal nature of it all, I'm not sure yet. But regardless, hopefully the new hardcover will be available relatively soon.~
⋅•⋅⊰∙∘☽✧☾∘∙⊱⋅•⋅
Beloved is a literary shoujo webnovel series following a pair of reincarnating lovers, an imprisoned goddess, and those they hold dear in a long tale spanning hundreds of years to beyond the fall of civilization.
Inspired by a myriad of things ranging from vintage shoujo manga, world history, Sound Horizon, Studio Ghibli movies, among other things—this is a passion project which I've worked on, in some form, since early 2010. Due to the personal nature of this project, it is currently semi-private: if you wish to read it, please either message me privately through the [guestbook], send me an email at [jhrose@beloved.moe], or message me on any of the socials listed on [shoujorose.com], and I'll happily send you the link to read here or purchase a hardcover copy. The series is currently on the second half of its first installment, String of Stardust.
Please note that, while generally not explicit, Beloved is recommended for readers no younger than 16, as a wide variety of potentially upsetting topics are depicted or discussed. A detailed list of what that entails can be found [here].
⋅•⋅⊰∙∘☽✧☾∘∙⊱⋅•⋅
Beloved is dedicated to my best friend and mother Kim, whose selfless love made me believe a pure, everlasting love could ever exist. Thank you for your endless faith in me, and for the myriad ways you touched this story without ever realizing. I hope this might honor your memory, until we meet again too.
Thank you to my father and brother for encouraging and supporting me, even when life fell apart and I wasn't particularly helpful; and thank you to my dear friends Meg, Mimi, Nikki, and Jon for inspiring me, and the incredible support you've always given me. Special thanks go to Meg and Mimi, for your immense help in developing this work, and lifting me up in my darkest times.
⋅•⋅⊰∙∘☽✧☾∘∙⊱⋅•⋅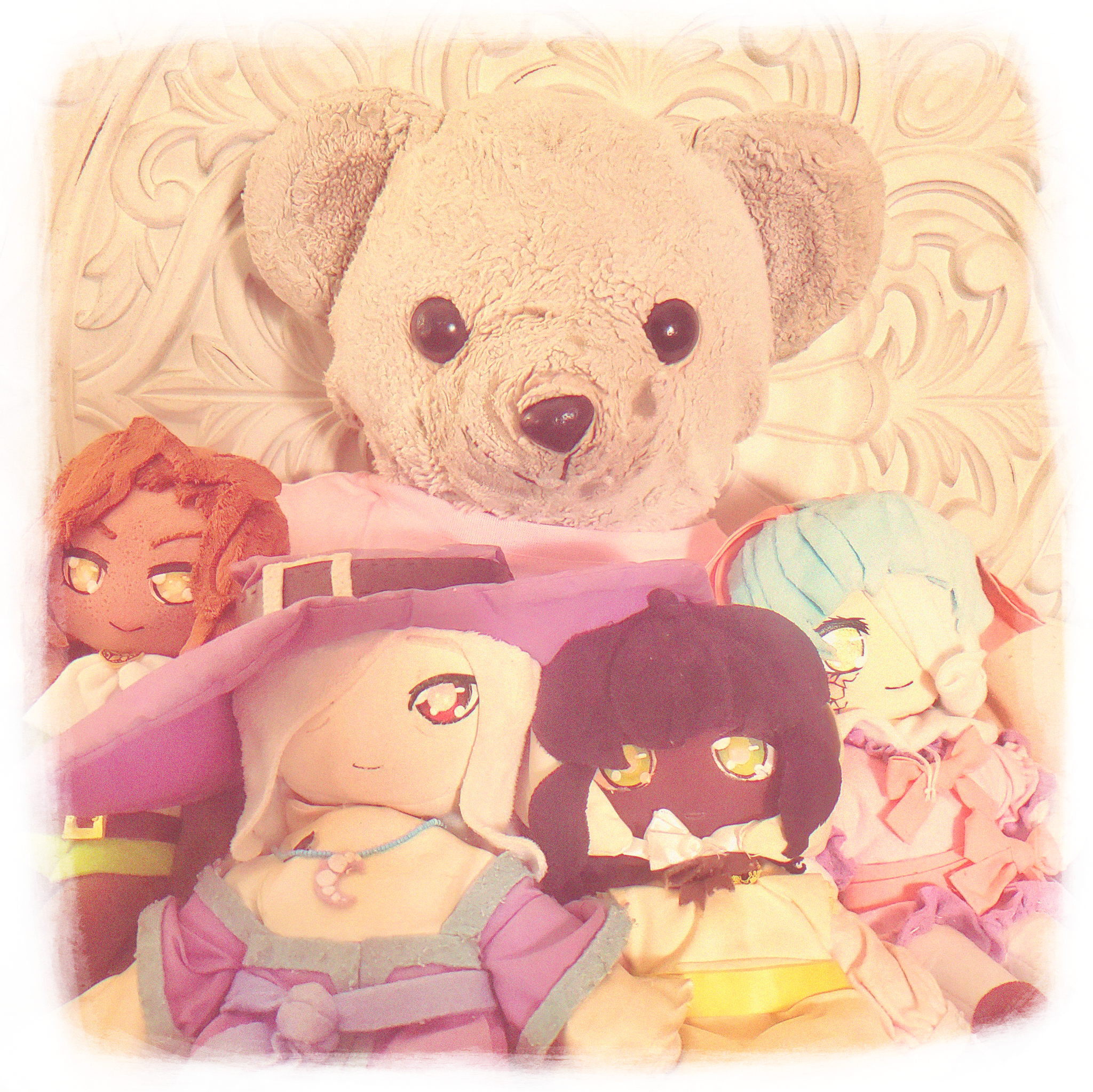 James Margaret Rose is an amateur author and artist from the midwestern United States, trying his best in this wild world. He tends to be obsessed with anything particularly delicate and cute, offset by an equal fascination with somber, melancholic stories. In another life he was to be a historian, but for now that too is more a hobbyist pursuit. Aside from these, he's fond of travelling, singing, and playing video games with friends.
If you would like to find him elsewhere, his social media links—as well as his non-Beloved art, among other things—can be found on his website [shoujorose.com].