༻Beloved༺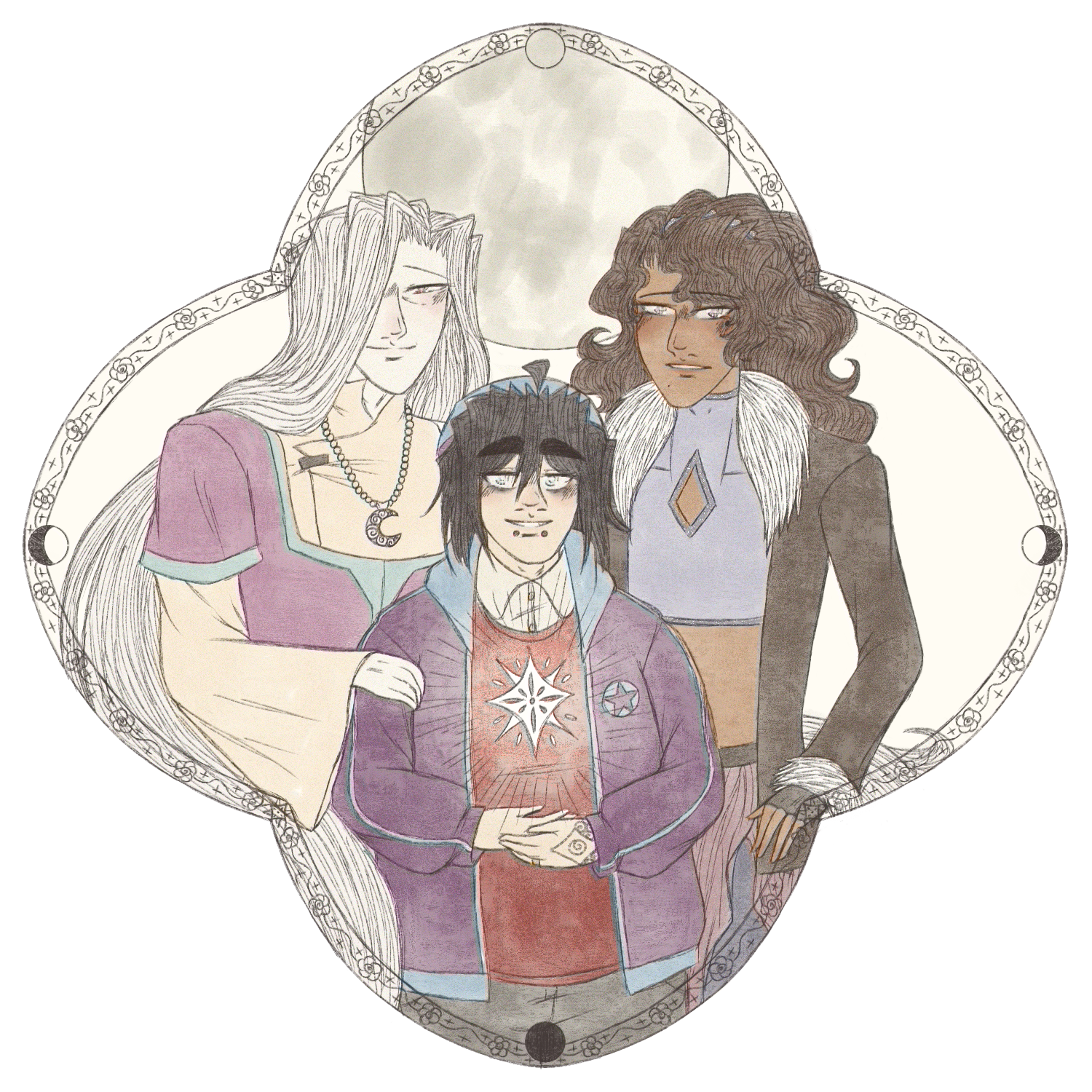 ⋅•⋅⊰∙∘☽✧☾∘∙⊱⋅•⋅
Update [September 25th, 2020]
⋅•⋅⊰∙∘☽✧☾∘∙⊱⋅•⋅
One still winter morning, two men made a promise—
"When you're reborn, will you try to find me? ...When we meet again, we can have a joyful, peaceful life then, okay?"
"Yes…of course."
Nearly a decade later, one of the men found himself lost in a wild wood, stumbling upon a strange necklace unseen by humans for millennia—while simultaneously, his husband had already been born anew. Unbeknownst to either of them, their fates were tied, interwoven into a centuries long tale spanning beyond the fall of civilization. Yet regardless, their promise always remained the same...they must meet again, and have a joyful, peaceful life then. Whatever the woe and destruction they may face, the a seas of change that render their lives uncertain and unrecognizable, there remains one thing they always do know for certain—they will always find their beloved, again and again.
⋅•⋅⊰∙∘☽✧☾∘∙⊱⋅•⋅
[
Content Warnings and Disclaimers
]
⋅•⋅⊰∙∘☽✧☾∘∙⊱⋅•⋅
Dedicated to my best friend and mother Kim, whose selfless love made me believe a pure, everlasting love could ever exist. Thank you for your endless faith in me, and for the myriad ways you touched this story without ever realizing. I hope this might honor your memory, until we meet again too.
Thank you to my father and brother for encouraging and supporting me, even when life fell apart and I wasn't particularly helpful; and thank you to my dear friends Meg, Mimi, Nikki, and Jon for inspiring me, and the incredible support you've always given me. Special thanks go to Meg, for your immense help in developing this work, and lifting me up in my darkest times.